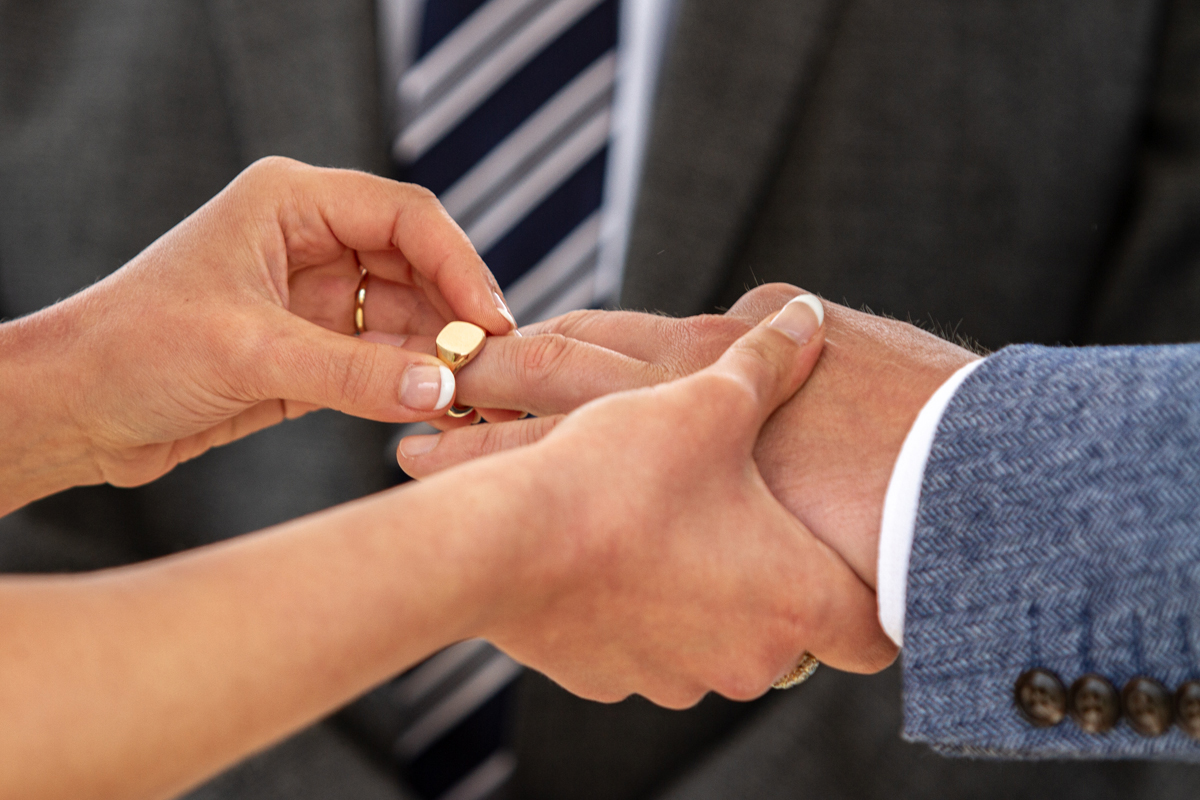 Top tips to create your perfect wedding blessing
Celebrant-led ceremonies can take any format or style you want with content that's special and meaningful to you. You don't have to follow any traditional outline or include any legal words, it's just about creating your own vows and promises to each other, in a location and time of your choosing, with no specific rules! Sounds good right?
Wedding celebrants aren't tied to any religion and don't have to include any specific words or rituals in the ceremonies that they write. They can give you a wedding ceremony, vow renewal or wedding celebration that's entirely yours and, for that reason, celebrant-led ceremonies are becoming more and more popular.
You can include any of the traditional elements of a legal wedding ceremony or completely rewrite them. The choice is yours!
Here's our guide to holding a wedding ceremony at an unlicensed venue…
Do your research – Whatever style of wedding you want, you need to start with some research. Think about your ideal wedding day and what it means to you.
Talk to us – Share your visions with us! We may have some ideas that you may not have thought of.
Find your perfect Wedding Celebrant – like everything in the wedding world, there are celebrants to suit every style. The Fellowship of Professional Celebrants is a good place to start and as all of their members are trained and insured, you'll be in safe hands.
Ask for help – Don't be afraid to ask for help. We could liaise with your celebrant over any points that need clarification.
Don't forget the legal marriage – if you want to be legally married, you will have to book a time to do this too with Taunton registry office. Or if you're not living locally to us, you should contact the closest registry office to you. Most couples plan to do this in the days before their celebrant-led ceremony to complete the formalities and then they can look forward to their main ceremony knowing that everything is taken care of!
Have a rehearsal – most celebrants include a rehearsal in their service, and this can be super helpful and help you to think of things you may not have considered. A rehearsal can also really help you relax- so well worth doing!